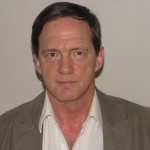 Good Tea Resource is recently established website developed by well known tea connoisseur and international tea trader Peter Wescombe.
Peter is an Australian born entrepreneur who lived in Asia for over 25 years. A lot of his time in Asia was spent learning, understanding and enjoying the Chinese tea culture in Taiwan and China and other Asian countries. Peter had the privilege of learning the Art of Chinese tea and tea culture from some of the top, most highly regarded Chinese tea masters and experts and as a result he has developed a rich understanding, appreciation and depth of experience in Chinese and Asian teas. In more recent years he has also developed close relations with tea growers and industry experts in the Japan and India regions.
Currently owner and CEO of  Zi Chun Tea Co, an international wholesale tea distributor focusing on loose leaf specialty teas. He is also involved with various tea promotions and associations including  ITMA (International Tea Masters Association), AASTA (Australasian Specialty Tea Association) and has been regular contributor of tea articles for T Ching.
Presently living in the Hunter Valley, Australia and enjoying life at home with his wife and youngest daughter, as well as 3 older daughters and 4 grandchildren living in Sydney, most of whom know how to brew up and enjoy a good cup of tea.