Oolong tea is still probably the least known about of all the tea varieties, especially in the Western world. Tea has long been primarily associated with black tea and more recently green tea. Oolong tea varieties, however are becoming more and more known and sought after, partly due to the association that has been given to it in regards to health and in particular weight loss.
Oolong tea (sometimes also written as Wu long tea) literally translates as "black dragon" and simply refers to any partially oxidized teas. Black teas, at one end of the spectrum, are 100% oxidized and green teas, at the other end, are not oxidized at all.
Some of the most popular Oolong tea types include Oriental Beauty, Da Hong Pao, High Mountain Oolongs, Paochong Oolongs, Dong Ding Oolongs, Tieguanyin. There are also many Oolong tea flavors that are blended with natural ingredients or added flavours to enhance a specific taste profile.
Many tea companies market Oolong teas using their own specific Oolong tea brands and there are many different names and brands out there so sometimes you may need to inquire into which Oolong tea variety it actually is. For example I have seen Oriental Beauty marketed under all of the following names: Eastern Beauty; Formosa Fancy; Dong Feng Mei Ren; Bai Hao Oolong; Champagne Formosa Oolong; Silver Tip Oolong, Silver Tip Formosa; Braggart's Tea and more!
Here is a brief explanation of some of the main Oolong tea varieties. There are, of course many more varieties than these.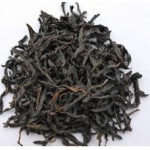 Da Hong Pao (translated as Big Red Robe).                                         This is a heavily oxidized (usually around 70-80%) dark Oolong. It is grown in the Wuyi Mountains region in Fujian Province, China. It is  regarded as a premium specialty tea and can be very expensive, being a tribute tea (i.e. one of the teas prepared for Chinese emperors and royalty). Usually ranks number 5 or 6 on China's 10 famous teas list. Available here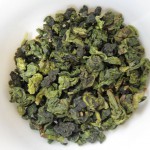 Tieguanyin: (named after the Chinese Goddess of Mercy Guanyin) A  lightly oxidized (usually around 15-20%) Oolong (closer to a green tea profile). A famous and often expensive premium Chinese Oolong originally from Anxi, Fujin Province. Also ranks high China's famous 10 top teas list. Can be processed as a fresh delicate flowery tea or can also be roasted (baked) a little to give it more of a stronger, nutty tasting character. Available here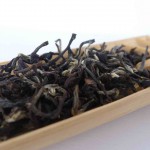 Oriental Beauty: A heavily oxidized Oolong (usually around 65 – 75%), making it a rich full bodied tea getting close to a black tea profile. A unique quality of Oriental Beauty tea is that the oxidization process is initiated by an insect biting the leaves. Generally regarded as a premium specialty tea and primarily grown in central Taiwan and available in limited quantities each year. Available here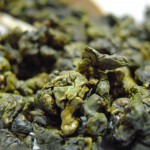 High Mountain Oolongs: (or Gaoshan Cha as it is called in Taiwan). High Mountain Oolongs are a range of fresh, lightly oxidized (usually 15 -25%) high elevation, oolongs grown anywhere between 1,000 m to 2,600 m (3,300 ft to 8,500 ft) in the mountains of Central Taiwan. usually the higher the elevation the more expensive and rare the tea and some of these tea are very expensive. Available here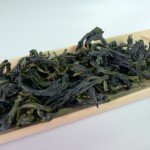 Baozhong Oolong: This is probably the lightest oxidized (usually 10-15% only) of all the oolongs tea and closer to a green tea. The best of the Baozhongs are grown in the Wenshan, Pinglin region in northern Taiwan. Wenshan Baozhong is a premium specialty tea with a very delicate and unique flavour profile. Available here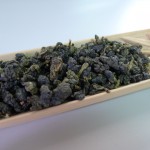 Dong Ding (Tung Ting) Oolong: This is a famous Oolong tea, usually grown in Central Taiwan. Its main characteristic is that is it roasted (baked) to bring out a unique rich, mellow flavour profile. Available here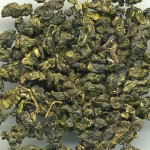 Jade Oolong: Taiwan also produces several lightly oxidized fresh Oolong tea varieties grown in lower elevation tea growing regions that are inexpensive, yet still very good quality teas. These include different varieties of Jade Oolong, 4 Seasons Oolong, Jin xuan Oolong and others. Available here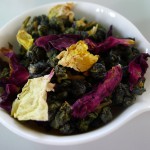 Oolong Tea Flavors: Popular Oolong tea flavors include Milk Oolong; Ginseng Oolong; Osmanthus Oolong; Strawberry Oolong; Rose Oolong; Citrus Oolong and Jasmine Oolong.
Other Oolong Varieties: Oolong tea can be found in other parts of the world including Darjeeling Oolong and Assam Oolong teas grown in India. Thailand and Vietnam now also produce a lot of Oolong teas and New Zealand also recently began growing and exporting a variety of Oolong tea
Our Oolong teas are now available on Amazon
We currently have the following 2 varieties of Oolong tea available on our Amazon Store. They can be ordered by clicking on any of the links below. More varieties coming soon!