Oolong tea is becoming more and more popular and, as a result it is much easier to find where to buy Oolong tea today than is was 5 or 10 years ago. This is due to a couple of main reasons. One being that Oolong tea is being marketed, promoted and advertised a lot more in recent years – especially in relation to weight loss and other health benefits. Oolong teas are also very diverse ranging from lightly oxidized, almost green teas to heavily oxidized dark Oolongs that can taste almost like a black tea.
In addition to this people are getting more informed and educated and are understanding more about tea. This creates an interest and a desire for people to explore more tea varieties and gain an appreciation for good quality teas. (See Tea Health Benefits 101)
According to recent statistics the Millennials are drinking more good quality tea than their predecessors and although iced black teas are still the biggest volume of tea sold in the US, the demand for specialty hot teas (such as loose leafs Oolong, black, green and white teas) has been increasing steadily over the past 5 years. ( So the question of where can I buy Oolong tea is much easier to answer today than it was 5 years ago.
Stores that sell iced teas and the regular standard brands of tea bags are pretty easy to find and you can buy these products in almost every convenience store and supermarket. But our focus here is on stores that sell good quality, specialty teas which is where you are most likely to find good quality Oolong tea. Every store is, of course different and unique in their special way, but good quality tea stores will usually have some, or most of the following attributes –
The main focus of the store is tea (some herbal stores can also carry some good quality Oolong teas and other Camellia sinensis teas)

Stocks a good range of loose leaf teas and/or Matcha powders if it is a specialist Matcha tea shop
The staff have some tea expertise and can answer your questions well and know some background and a story or two about many of the teas.
The staff are usually quite enthusiastic about tea as well and enjoy drinking and tasting different teas.
Stocks up on some new season's teas as they come out  and they will most likely promote and advertise these as well – such as "Our new order of 2016 1st flush Darjeelings has just arrived!"
Has a consistent supply of most of their tea stocks – although many high grade teas are seasonal and may vary in quality and taste a little from season to season, especially if processed in small batches and small volume harvests.
They will usually provide low cost samples packs and/or tea tasting (if a physical store) to enable customers to try before they buy and spend a lot of money on a tea purchase.
Where to Buy Oolong Tea in Stores – Some Good Brick and Mortar Tea Stores
Here are a few that I know of. There are, no doubt many, many more in every city around the world and feel free to list any in the comments section below that you would recommend in your city
USA
The Steeping Room – Add: 11410 Century Oaks Terrace Suite 112 Austin TX 78758 Tel:  512-977-8337 Website: https://www.thesteepingroom.com

Imperial Tea Court – Add: 1511 Shattuck Avenue Berkeley, CA 94709 Tel: (510) 540-8888 Website: http://www.imperialtea.com
Boulder Tea House – Add: 1770 13th Street Boulder, CO 80302 Tel: 303-442-4993 Website: http://boulderteahouse.com
Elmwood Inn Fine Teas – Add: 135 N 2nd St, Danville, KY 40422 Tel: 800-765-2139 Website: http://store.elmwoodinn.com
Tea Zone – Add: 510 NW 11th Avenue Portland, OR 97209 Tel: (503) 221-2130 Website: http://www.teazone.com
Canada
Sebz tea & lounge Add: 67 René-Lévesque East (corner of Turnbull) Québec (Québec) Tel: (418) 5230808 Website: www.sebz.ca

Tea Trader – Add: 1228 9 Ave SE, Calgary, AB T2G 0T1. Tel: (888) 676-2939 Website: http://www.teatrader.com
Épices de cru – Add: 7070 Henri-Julien, C-6 Montréal, H2S 2W1 Tel: (514) 273-1118 Website: http://epicesdecru.com
EU
Iford Manor Teas –  Add: c/o Iford Manor, Bradford-on-Avon, Wiltshire, BA15 2BA Tel: 01225 866 284 Website

: http://www.ifordmanorteas.co.uk
Australia:
Zensation Tea House – Add: 656 Bourke St, Redfern NSW 2016 Tel: 61 2 9319 2788 Website: www.zensation.com.au

Storm in a Tea Cup – Add: Rear 55 High Street Northcote, Vic. 3070 Tel:  61 03 9481 8139 Website: http://www.storminateacup.com.au

Tamborine Tea – Add: 133 Long Road (Gallery Walk) Eagle Heights Queensland 4271 Tel: 61 07 5545 1161 Website: http://www.tamborinetea.com.au
Assembly Store – Add: 60 – 62 Pelham St Carlton, Vic 3053 Website: http://www.assemblystore.com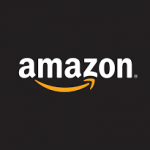 Here are a few including Zi Chun Tea Store on Amazon . Amazon is often a good starting place to shop and compare. Remember though that a good quality tea can be like a good bottle of wine in that you usually get what you pay for. High grade teas can get quite expensive. Shopping for tea online is going to be a bit of trial and error initially, especially if you re planning to buy for the first time from an unknown store. Some tea stores do offer assorted sampler packs, which is sometimes a good way to start with a new store before investing a lot of money in buying their teas. And of course everyone's taste preferences are a little different. But thankfully there are hundreds of tea varieties available so there are plenty that you can choose from and find your favorites to enjoy – if you haven't already discovered that.
US:
Canada
EU
Australia:
Direct From China:
I hope this has been somewhat of a help to you if you are looking for a new tea store in your area. And if you already have some good tea stores that you buy from and can recommend, please list any details in the comments box below. Later we can compile a more comprehensive list of good Oolong tea stores.
We currently have the following 2 varieties of Oolong tea available on our Amazon Store. They can be ordered by clicking on any of the links below. More varieties coming soon!